G&S DYE has been using recyclable plastic for many years now for it's packaging. Most local and municipal programs will accept the bottles and jars that we use.
For 2017, we are excited to start accepting jars for reuse. No longer should we as a company adhere to a new jar policy for our packaging. It just makes more sense to reuse. All jars will be thoroughly cleaned and a 5¢ (small jars) and 10¢ (large jars) store credit will be issued for every clean jar and matching lid returned.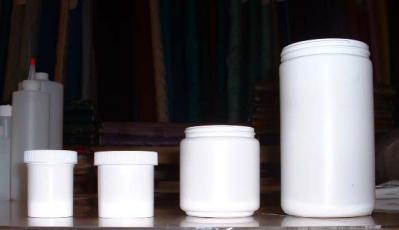 Currently we are not accepting bottles for reuse but we shall evaluate this at a future time when it becomes feasible.