Retail Store:

G&S Dye and Accessories Ltd.
250 Dundas St. W., Unit #8
Toronto, Ontario M5T 2Z5
CANADA


Retail Store Hours:

During Covid-19 Restrictions

Monday - Friday 9am - 2pm

Saturday & Sunday - Closed

PRE-orders ONLY - Curbside pick up - No walk up sales.
Phone: (416) 596-0550
Toll-free Ordering: 1-800-596-0550
Email: sales@gsdye.com
Facebook: facebook.com/gandsdye
Instagram: www.instagram.com/gandsdye/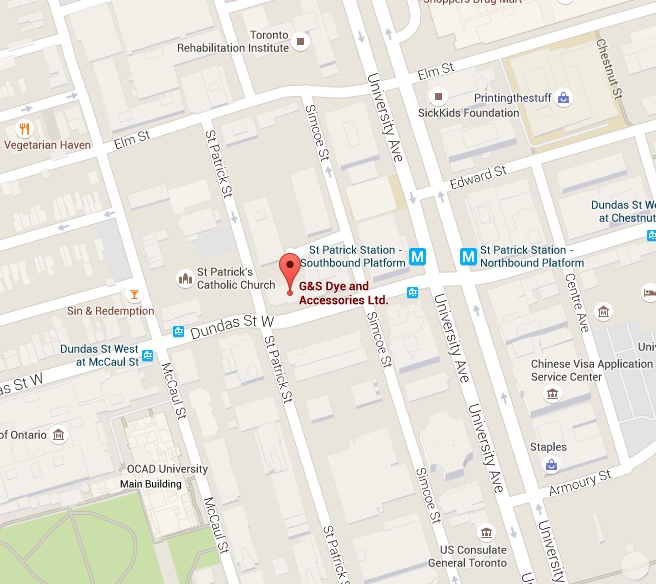 ---
Warehouse:

G&S Dye and Accessories Ltd.
300 Steelcase Rd. W., Unit #19
Markham, Ontario L3R 2W2
CANADA

Location is not open to the
public. Appointments required.